Lisa Cutts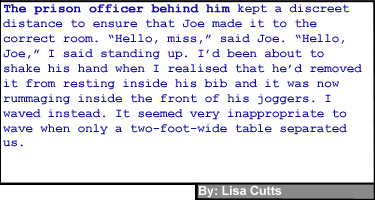 Lisa talks to Paragraph Planet about her novel 'Remember Remember'
It's the second in the Detective Constable Nina Foster series, seeing her return to work after a near fatal injury. She works alongside a couple of her old friends and colleagues from Never Forget. There's a few new characters introduced along the way too, but the same banter and humour are there.
I wanted to make it different from the first book in the series so introduced an historic crime, along with present day offences and had Nina sent to work in the Cold Case team, dealing with unsolved crime. She's given a fifty-year-old train crash to look at, although it's not long before she's uncovered new evidence to suggest that it wasn't an accident, and finds herself investigating burglars, handlers of stolen goods, football corruption and drugs overdoses. She's soon embroiled with the criminal empire of the Rumbly family who will stop at nothing to put an end to those who stand in their way.
What is your favourite stage of the writing process?
Having a moment when I think, 'That's it. That idea is going to work.' Sometimes those moments come out of nowhere, other times, it can take days of thinking about it, but it's always a relief when it happens.
How important is setting in your novels?
Mine aren't set anywhere in particular. It's not something that I consider to be hugely important in police procedurals as everywhere in the country has areas that are run-down and areas that are affluent. I think everyone can relate to the type of places I've written about.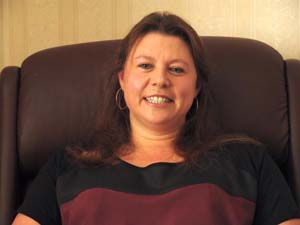 How important is being a good at marketing to the novel process?
I'd say it's essential to use social media as much as possible and use every opportunity when it comes along. I've been to book groups, library events, after breakfast speaking, after dinner speaking - anything and everything. I've loved all of them, met brilliant people and chatted about writing and my books. Sometimes people buy a copy or two and sometimes they don't. That's not really the important part, although it's great to sell books. The important part is meeting people and talking to them.
Any tips for aspiring writers?
Start writing, don't stop and in between, read as much as possible. Ask for help and always listen to the feedback, even if it's not what you want to hear. Be prepared to compromise, but don't give in if you feel strongly about something.
What's your next project? Any clues?
It will be more police procedurals, and definitely more Nina Foster. I've enjoyed writing about her and have plenty of ideas what she's going to get up to next. Fitting writing in every day is always an issue but as it's something I really love doing, finding the time is always possible.
Find out more about Lisa on her
website
.