Ruth Starling Interview
Ruth talks to Paragraph Planet about the anthology 'My Baby Shot me down', in which she is one of the authors.
Tell me about the anthology 'My Baby Shot Me Down?'
The anthology is the brainchild of author and publisher Richard Penny of Blinding Books. He's a regular contributor to the writers' website ABCtales and for a few years had been harbouring the desire to publish a collection of work from his favourite women writers on there. Ten writers are featured and it's a really eclectic selection of work; including short stories, flash fiction and poetry. There's something for everyone - the work is written by women, but not necessarily for a female readership.
Give me a flavour of the topics covered.
Personal themes, such as love, loss, relationships and childhood, jostle alongside weightier topics such as body politics, sexism... there's even a story in there about nuclear warfare!
How did you decide on an order?
Richard worked with two co-editors - me and Rachael Smart. We put a great deal of thought into the order the authors should appear and then sorted their work. We considered the emotional impact of the pieces, the writers' style, whether their work was poetry or prose. I think the anthology ends on a real high with Katherine Black's The Great Escape - it's about women pulling together and it seemed very fitting. It's such a funny and uplifting piece.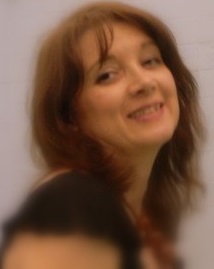 Tell me about your own stories - what was the inspiration, how did it change during the editing process?
I have a poem and five short stories in the anthology. I draw very heavily on personal experience, but try to give things a humorous twist. Dark humour, perhaps? Atomic was inspired by Tsutomu Yamaguchi who survived both atomic bombs; Hiroshima and then Nagasaki. It isn't a straight biography, but a mixture of fact and imagined interactions between him and his daughter. My pieces didn't change a great deal during editing; perhaps one day I'll look at the stories and think I should have written them differently, but I'm too close to them at the moment.
Is a sequel planned?
I'm not sure what Richard has planned next, but I know there are some brilliant male writers on ABCtales, so perhaps an anthology of men writers will happen one day. Editing an anthology is quite intense, so he probably needs to do something completely different first.
Ruth's poetry can be found on the blog
Ephemeris
. Information about My Baby Shot Me Down can be found at:
www.BlindingBooks.com
.
Paragraph Planet is a creative writing website which has been publishing one 75-word paragraph every day since November 2008. Famous authors, aspiring writers and occasional dabblers have all got involved, submitting a mixture of twist-in-the-tale flash fiction, evocative short, short fiction, openings of published novels or brief moments captured. Get involved here. You can read over 2000 examples in the archive section. There are also interviews with some of the published authors who have submitted to the site, as well as an authors page in which you can read an example paragraph from all authors who've submitted, and also link to dedicated pages with more info about regular contributors. There's also a Blog Directory of authors who've contributed to the site.