Sarah Hilary Interview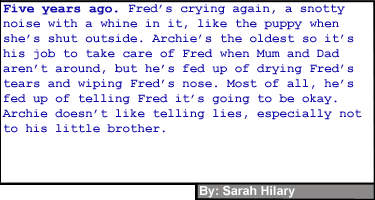 Sarah Hilary talks to Paragraph Planet about her novel No Other Darkness
Marnie and Noah are investigating the deaths of two small boys whose bodies are discovered in a bunker buried under a London garden. As they try to find names for the boys, and their killer, the investigation becomes increasingly dangerous, especially for Marnie.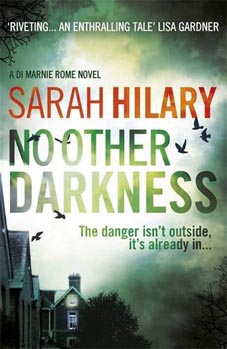 How did it change things, dealing with a returning character (Marnie Rome)?
I love writing Marnie and Noah. I love having a central cast of characters who return but also develop and change over the course of a series. I have some pretty tough challenges lined up for Marnie, and she's constantly surprising me which makes her marvellous to write.
What's your favourite part of the writing process?
Being surprised. Both by the characters and the direction the story takes. I don't plot too far ahead, which means the story can shift and switch tack as I write. Noah shared a secret with me in the latest draft for book three, which I hadn't planned or expected. The alchemy of writing -- that's my favourite part.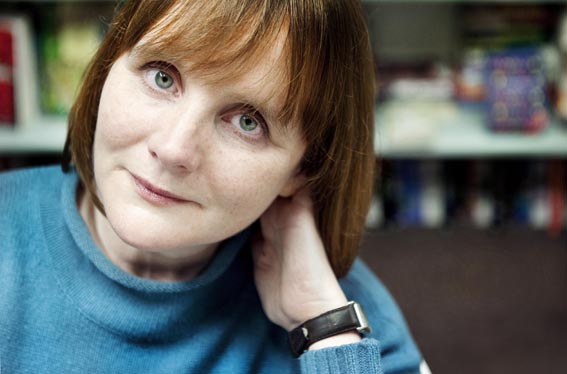 How important is setting in your books?
Less important than the characters, but essential to how those characters relate and behave. In book three, Battersea Power Station is a major part of the story. Generally speaking, though, I prefer intimate settings rather than vast landscapes. I like to work with a tight, often claustrophobic canvas. I want the reader to feel he or she can reach out and touch the walls.
Any tips for aspiring writers?
Write every day. Read widely. Never ever give up.
What's your next project? Any clues?
Tastes like Fear (Marnie Rome book 3) is out in April 2016. It's very twisty, full of surprises, with a really scary protagonist for Marnie to take on. Photo of Sarah by Linda Nylind
Find me on Twitter @sarah_hilary or over at my website.
No Other Darkness, my second Marnie Rome book, is out in the UK now, published by Headline. It will be published in the US in August by Penguin.
Paragraph Planet is a creative writing website which has been publishing one 75-word paragraph every day since November 2008. Famous authors, aspiring writers and occasional dabblers have all got involved, submitting a mixture of twist-in-the-tale flash fiction, evocative short, short fiction, openings of published novels or brief moments captured. Get involved here. You can read over 2000 examples in the archive section. There are also interviews with some of the published authors who have submitted to the site, as well as an authors page in which you can read an example paragraph from all authors who've submitted, and also link to dedicated pages with more info about regular contributors. There's also a Blog Directory of authors who've contributed to the site.